Renowned Speakers
László Herszényi
Past President of Hungarian Society of Gastroenterology Hungary
Robert Rahimi
Baylor Scott and White Liver Consultants of Texas USA
Dimitar tonev
Senior medical director, IQVIA UK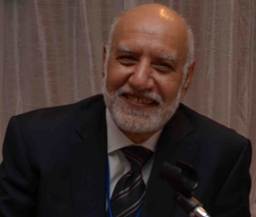 Magdy El-Salhy
Professor of Gastroenterology and Hepatology at Bergen University Norway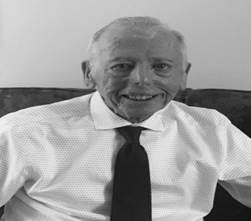 William J. Rowe
Former Assistant Clinical Professor of Medicine, Medical University of Ohio at Toledo USA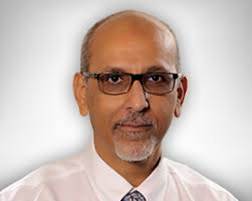 Amr Amin
UAE University UAE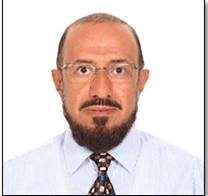 Abdulrahman A. Aljumah
King Abdulaziz Medical city Saudi Arabia

Lynnette Ferguson
University of Auckland School of Medicine Newzealand
Recommended Global Gastroenterology Webinars & Conferences
Gastroenterology 2023
Welcome Message
Dear Esteemed Colleagues, Delegates, and Guests,
It is with great pleasure and honor that we welcome you to the 29th World Conference on Gastroenterology & Hepatology. This year, our conference will be held on August 23-24, 2023, in the vibrant city of Toronto, Canada. We are excited to host a meeting of the world's foremost experts in the fields of Gastroenterology and Hepatology, for what promises to be an enriching and enlightening event.
This conference is a gathering place for all who wish to share, learn, debate, and network within the fields of Gastroenterology & Hepatology. We have a robust agenda filled with exciting keynote addresses, thought-provoking panel discussions, and ground-breaking research presentations. Our goal is to foster a spirit of collaborative learning and to inspire new, innovative approaches to patient care and research.
As we look forward to these two days of cutting-edge information exchange, we invite you to actively participate in the sessions, workshops, and discussions. Take advantage of this unique opportunity to engage with international experts, and make the most of the networking possibilities to establish new collaborations and partnerships.
Toronto, with its multicultural charm and warm hospitality, is sure to provide an engaging backdrop to our discussions. We encourage you to explore the city and enjoy its diverse culinary, cultural, and recreational offerings.
We would like to extend my deepest gratitude to our sponsors, supporting associations, speakers, and, most importantly, all participants. Your contribution is what makes this conference a valuable and unique platform for knowledge exchange in our fields.
Finally, we sincerely hope that this conference will not only advance your knowledge and skills but will also provide you with lasting connections and inspiring ideas for your future work. Welcome to the 29th World Conference on Gastroenterology & Hepatology.
About Conference
It gives us great pleasure to let you know that we will be holding a symposium on the "GASTRO-HEPATO: An Image From The Scope". In the domains of Gastroenterology and Hepatology, academic scientists, research scholars, academic researchers, students, and experts are all cordially invited. The GASTROENTEROLOGY 2023 conference this year offers a platform for experts to interact as well as a global venue for sharing and learning about research discoveries, original concepts, and best practice models.
Gastrointestinal disorders, gastrointestinal oncology, advanced nutrition and dietetics in gastroenterology, gallbladder cancer treatment, gastrointestinal pharmacology, kidney and pancreas transplant, liver and intestinal transplant, Neuro gastroenterology disorder, disease of liver cancer, and many other topics will be covered in sessions.
DETAILS OF THE CONFERENCE
| | | | |
| --- | --- | --- | --- |
| CONFERENCE NAME | THEME | DATE | LOCATION |
| Gastroenterology Congress 2023 | GASTRO-HEPATO: An Image From The Scope | August 23-24, 2023 | Toronto, Canada |
Why to Attend:
• Workshops for Graduates, Doctorates, and Postdoctoral analysisers Fellows in Post-Doctoral Research on Career steerage
• Accepted abstracts are going to be enclosed in databases like PubMed, MEDLINE, and others.
• A Digital Object positive identification, or DOI, are going to be appointed to every abstract.
• A Digital Object symbol, or DOI, was provided by Cross referee.
• For your name, Google's Speaker and Abstract pages are often informative.
• Your scientific credentials are going to be recognized all across the globe.
• Scientists and business leaders area unit expected to attend the meeting.
• Collaborative analysis opportunities.
• Panel discussions & interactive sessions.
Target Audience:
Hepatology Professors

Gastroenterology Professors

Internal Medicine Physicians

Healthcare Institutions

Researchers and Scholars

Pharmaceutical organizations

Members of Gastroenterology and Hepatology Associations

Gastroenterology and Hepatology Students

Gastroenterology and Hepatology Scientists
Gastroenterology and Hepatology Researchers

Companies producing clinical gadgets
Features of Conference:
The ideal platform for international networking.

Possibilities for Collaborative Research.

Participants rights to share their work.

Make a sprinkle with a different thing as a gift.

Workshops, gatherings, and symposia that is well-structured.

Participate in a global session with live Q&A.

Keynote Speakers more than 7.

Plenary Speakers more than 50.

There will be more than 20 exhibitors.
14 Cutting-Edge Educational Sessions.

Business to Business Meetings.
Market Analysis
The market for gastrointestinal treatments is anticipated to grow to a value of USD 13.8 billion by 2020, with a CAGR of 6.5 percent between 2015 and 2020. This increase in market size is attributed to a number of factors, including rising biologics consumption, tentative approval of late-stage molecules, the development of novel therapies using cutting-edge technologies, and an increase in the number of people seeking treatment due to better diagnostic tools. Read more….
Past Conference Report
GASTROENTEROLOGY 2022 Report
ConferenceSeries hosted the event "28th World Conference on Gastroenterology & Hepatology" at Amsterdam, Netherlands during June 13-14, 2022. The conferences were organized with a focus on the themes "New Technologies in Treatment: Liver and Stomach Defects" was a great success where eminent keynote speakers from various reputed companies and Universities made their resplendent presence and addressed the gathering.
The event proceedings were carried out through several Scientific-sessions and plenary lectures, ConferenceSeries would like to express a sincere thankfulness to all the Honourable guests and Keynote Speakers of 28th World Conference on Gastroenterology & Hepatology. We would like to convey a warm gratitude to all the Honourable guests and Keynote Speakers of GASTROENTEROLOGY 2022.
GASTROENTEROLOGY 2022 committee would like to convey a warm gratitude to all the Honorable guests and Keynote Speakers, Elizabeth Simon from New York Institute of Technology, USA; Anthony Galea from Galea Professional Medical Inc., Canada; Olivier Morenon from University of Applied Sciences of Western Switzerland, Switzerland; Holly Kooi from Ushine Vienna, Austria; Florian Trummer from Hospital of the Brothers of St. John of God Vienna, Austria; Sejran Abdushi from UBT- High Education Institute, Republic of Kosovo have given a wonderful talk which makes allows the delegates and other attendees to gain the knowledge about main course of the event.
GASTROENTEROLOGY 2022 Organizing Committee would like to thank the Moderator of the conference, Julie Benoit from Institut de Formation en Soins Infirmiers, France, who contributed a lot for the smooth functioning of this event and for taking up the responsibility to coordinate during the sessions for smooth functioning of this event. We are indebted to your support.
ConferenceSeries also took the privilege of GASTROENTEROLOGY 2022 Organizing Committee, Keynote Speakers, Plenary Speakers, Chairs and Co-Chairs, Young Researchers and other attendees whose support made the conference a great success.
We also would like to thank all our Speakers, Poster Presenters and Delegates for taking out your time and sharing their research work with our peer network. We are very glad to have shared a great relationship with all these Attendees, associations and we hope to see even greater support in our upcoming events. We would also like to thank Chairs and Co-chairs of the conference, Olivier Morenon from University of Applied Sciences of Western Switzerland, Switzerland; Ursula Serdarevich from Favaloro University, Argentina; Elizabeth Simon from New York Institute of Technology, USA for a being a great support for our event to be a grand success.
A series of lectures by distinguished professionals discussed the recent trends and issues in inter-disciplinary Gastroenterology and its technical advancements.
Save your dates for the most awaited event of 2023
With a great response and feedback which we received from participants and supporters from GASTROENTEROLOGY 2022, we are proud to announce our upcoming conferences in the Series 29th World Conference on Gastroenterology & Hepatology on August 23-24, 2023 in Toronto, Canada with the theme of GASTRO-HEPATO: An Image from the Scope.
The main aim of this conference is to solicit the gracious presence of our honourable, to the upcoming conference "29th World Conference on Gastroenterology & Hepatology" that is going to be held during August 23-24, 2023 in Toronto, Canada to share and exchange their knowledge.
It is an International platform for business delegates, B2B meetings, poster presentations, workshops, symposia, networking and more. It will offer a platform wherein you can ensure enormous exposure and networking by exhibiting products and services. Grab the opportunities, and share your innovative ideas, new technologies and recent researches.
GASTROENTEROLOGY 2023 witnesses an amalgamation of peerless speakers who enlightened the gathering with their contribution towards the prevention of Gastroenterology related difficulties, its effects and treatment on Gastroenterology.
For being a Experts in Gastroenterology and Hepatology, we hope that this platform gives knowledge and new updates by undergoing with the several interactive sessions to encourage the exchange of innovative ideas in the field of Gastroenterology and its advancements, in that all the session talks are consider to be a great talks which makes the delegates, exhibitor, collaborators and other speakers feels so much interesting.
Being a significant expert in this area we would like to Invite you as an International Organizing Committee Members, Speakers, Keynote speakers, Young Research forum, Sponsors and Exhibitor, etc. for GASTROENTEROLOGY 2023. Our goal is to deliver an outstanding program which covers the entire spectrum of research & innovations in Gastroenterology and Hepatology and share the cross-cultural experiences of various principles and practices.
The centre of the activity of GASTROENTEROLOGY 2023 is to produce the clear visual definition by undergoing with Oral Presentation, Poster presentation, Workshop, Exhibition, networking and interacting session
With the feedback from your renowned Speakers, we have added some of the new Session tracks that needs to be focused such as such as Exercise & Sports Medicine, Bone and Mineral Research, Gastroenterology and Hepatology, Advances in Pain management, Current Trends in Gastroenterology and related research and Surgeries.
With the great support we have successfully completed Gastroenterology 2022 and we are expecting huge response and support from the Gastroenterology and Hepatology Doctors, Gastroenterology and Hepatology Professionals, Young researchers, Students, Delegates, Directors and other Gastroenterology and Hepatology related companies to have your gracious presence at GASTROENTEROLOGY 2023 on August 23-24, 2023 in Toronto, Canada to make this congress a great successful event of the year 2023
Join our team GASTROENTEROLOGY 2023 at this beautiful city of Canada and let's make this professional gathering a Great success.
Contact us:
Program Manager
GASTROENTEROLOGY 2023
To Collaborate Scientific Professionals around the World
Conference Date August 23-24, 2023
For Sponsors & Exhibitors
Useful Links
Past Conference Report