Venue & Hospitality
Hotel Services & Amenities
Audio/Visual Equipment Rental.
Business Center.
Business Phone Service.
Complimentary Printing Service.
Express Mail.
Fax.
Meeting Rooms.
Office Rental.
Photo Copying Service.
Secretarial Service.
Telex.
Typewriter.
Video Conference.
Video Messaging.
Video Phone.
ATM.
Baggage Storage.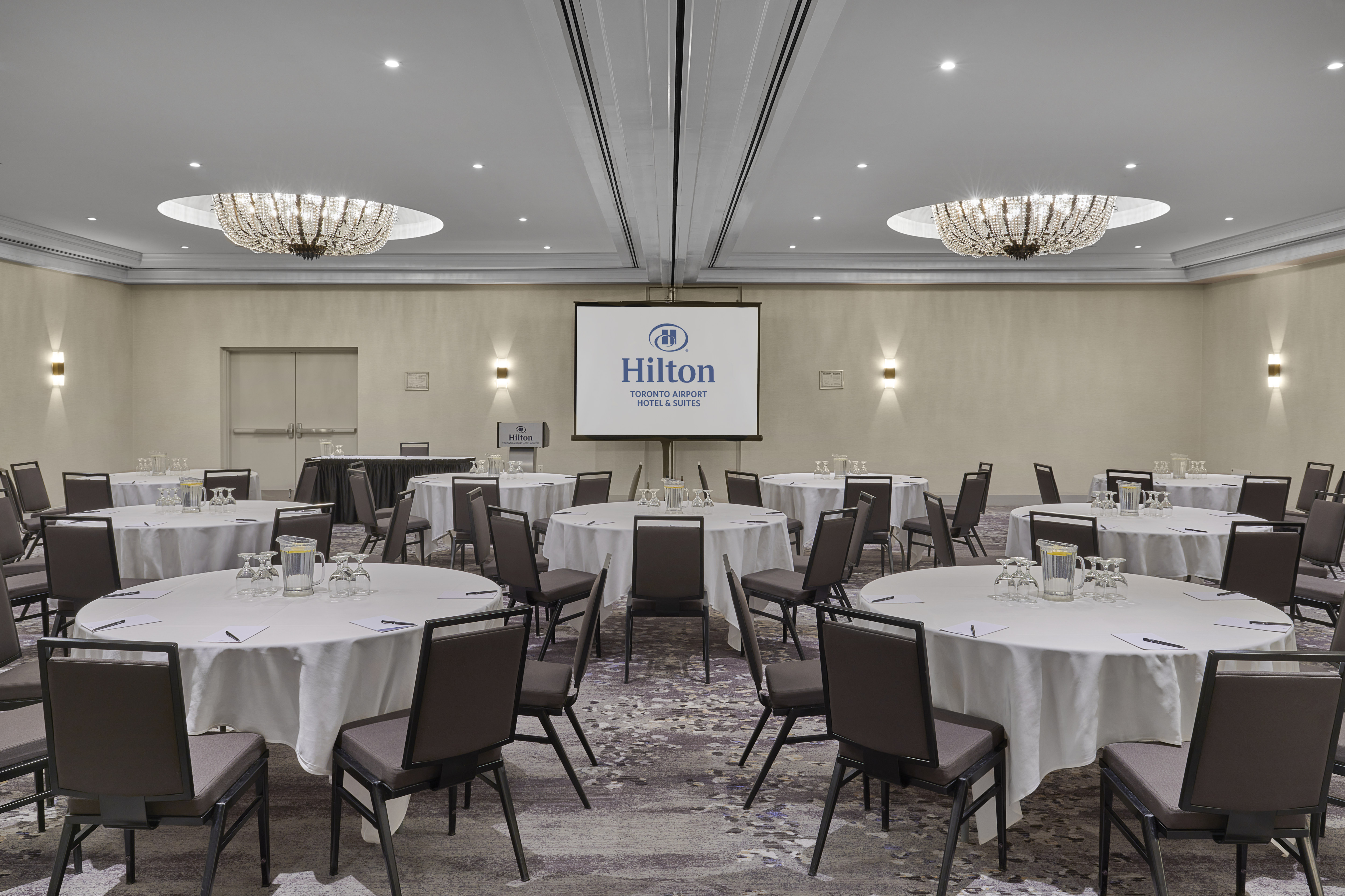 About City
Hotel Name: Hilton Toronto Airport Hotel & Suites
Address: 5875 Airport Road, L4V 1N1 Mississauga, Canada
Ontario, a province in Canada, is headquartered in Toronto. It is the most populated city in Canada and the fourth most populous city in North America, with a recorded population of 2,794,356 in 2021. The city serves as the focal point of the Golden Horseshoe, a metropolitan area of 6,712,341 inhabitants in the Greater Toronto Area proper with a total population of 9,765,188 (as of 2021). Toronto is one of the most diverse and cosmopolitan cities in the world and a major international hub for commerce, finance, the arts, sports, and culture. For more than 10,000 years, indigenous people have passed through and lived in the Toronto region, which is situated on a vast plateau dotted with rivers, steep ravines, and urban forest. The British built the town of York in 1793 and eventually named it the capital of Upper Canada following the hotly contested Toronto Purchase, when the Mississauga ceded the region to the British Crown. The Battle of York was fought there during the War of 1812, and American forces severely damaged the town. In 1834, York was renamed and incorporated as Toronto. In 1867, as part of Canadian Confederation, it was chosen to serve as the provincial capital of Ontario.